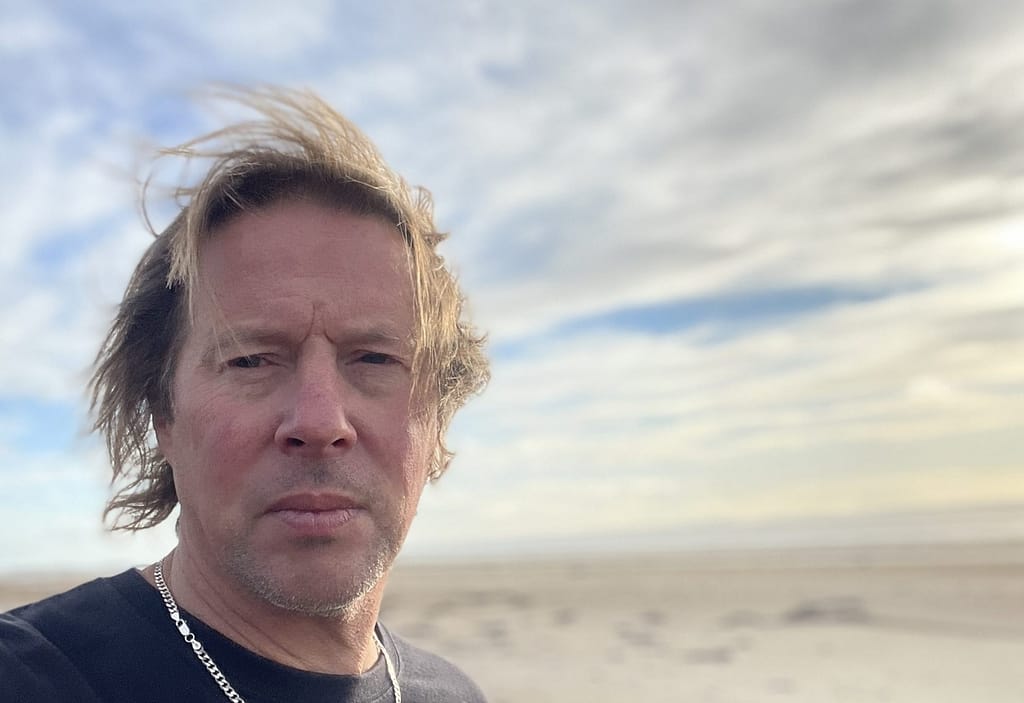 "Horne can play. Oh yes he can really play." Powerplay
"Brilliant guitarist, great songs and an inspiration to work with."
Darrin Mooney – Drummer for Primal Scream, Gary Moore and Josh Smith

"Riffs and solos pour from Lachlan's fingers with an ease that should make the competition weep … a name to catch for true rockers everywhere."
Musician
"Sensational guitarist that always delivers exactly what I'm looking for. But what makes him so valuable is that he is always able to pull something amazing out of the bag when I don't know what I want."
Paul Zimmer of Zimmer Audio Productions (ZAP)
I remember it very well. It was around Christmas time, I had just turned fourteen and The Beatles films were being aired on TV. I watched the films out of curiosity and was fascinated. So much so that I announced to my parents that I had decided I wanted to be a musician for the rest of my life! They were a bit disappointed, because everyone knows how hard the life of a musician can be, but nonetheless they encouraged my thirst to pursue a healthy interest and bought me a guitar.
I embarked on a several years of self tuition and joined numerous bands, mostly singing and playing rhythm guitar at first but all the time being the main contributor to the songwriting process, which has remained one if my most important pursuits. After reaching a brick wall in knowledge and progress, but with an ever growing obsession with the guitar, I enrolled at The Guitar Institute in London in 1989 and studied under distinguished guitar players such as Alan Limbrick, John Etheridge and Shaun Baxter.
After a few more years of diligent music study, and a lifestyle centred around intensive guitar practice, I managed to establish myself as a professional musician and have since performed in numerous bands and acts both in the UK and Australia. I have played sessions and written music for a variety of music and media projects and my playing can be heard on computer games, radio commercials, an online slot machine and even as a theme on a roller coaster. The UK music manufacturer JHS liked my guitar playing so much they asked me to be an endorsee of their Vintage brand of guitars. I have been fortunate to have worked with a variety of talented musicians in my time, most notably drummer and long term friend Darrin Mooney of Primal Scream, Gary Moore and Babylon Zoo fame. Darrin plays drums on some of the tracks on my first two albums.
After spending much of my music career as a side man in various bands and as a guitar for hire when the work came up, I decided it was time to step out of the shadows and showcase my other great passion – writing music. I had built up quite a catalogue of songs over the years but had not yet released them to the world. The Internet changed all that. No longer did I have to wait on someone to take an interest before I could do anything to record, produce and distribute it. In 2004 I independently released my first album entitled The Time Has Come. Eleven tracks of instrumental rock guitar songs. Something I needed to get off my chest. But I wasn't quite satisfied. I had too much to say with words so my second release, entitled The Horne Supremacy (2007/2009), was my first official foray into lead vocals – a skill I had already honed through years of singing backing vocals. My third release, Rock n Roll Ltd, was released in 2014. Another album of vocal based rock songs and which features my most streamed song on Spotify (so far) Higher.
Despite my achievements there are still many yet to discover Lachlan Horne and all that I have to offer so my latest release, (and first ever single!) You Don't Know Me (2021),  serves as the perfect introduction to what I get most exited about – great rock songs with catchy guitar riffs, memorable choruses and, of course, lots of guitar.
I am always furiously working on new material as I just can't stop my over active brain from thinking of new music that I think the world needs to hear. After hearing what I've released so far I hope you agree.
Thanks for reading. I hope you like what you discover about me and my music.
Lachlan Horne